Another confirmation of the Lepoglava lace value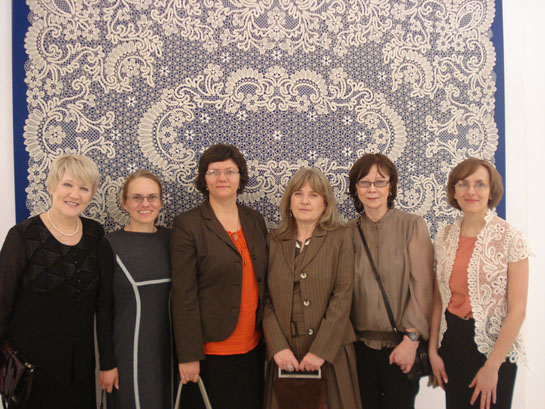 In 2011. The the first international festival of lace-making held in the Russian city of Vologda.
Lepoglavska lace was declared most beautiful among 10 countries and 36 Russian areas. Three years later, in the Museum Mimara was organized an lace exhibition from the holdings from lave Museum of Vologda on which a Vologda bobbin lace, best lace of Russia, which has the status of national cultural property was presented.

The exhibition is organized in Mimara - Museum of Mimara, the Association of Intermezzo and the Russian minority from Zagreb.
By setting the exhibition they did not forget the link between Vologda and Lepoglava and for the opening ceremony of the exhibition Lepoglava Lace Cooperative was invited.

Thus, the opening of the exhibition in Mimara attended by managers of Lepoglava Lace Cooperative Karmen Šoštarić and on this occasion, with repeated praise to Lepoglava lace, received an invitation to again participate in the International Festival in Vologda lace-making.